2-in-1 EMV/MSR Card Reader
Bi-Directional swipe support
3 Tracks of data for Magnetic Card Reader
EMV Chip card enabled
Bi-Directional swipe support
3 Tracks of data for Magnetic Card Reader
EMV Chip card enabled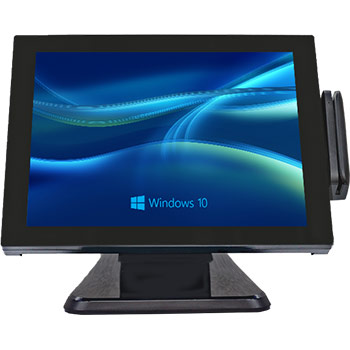 All-In-One System Compatible
Easily integrated with the SKY 15-Si, SKY 15-SJ, 12-RM-BL or 12-RM-WH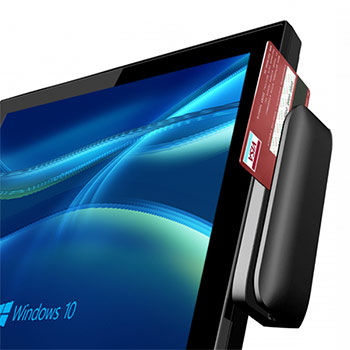 3 Tracks Support
2 Track Reader (3 Tracks Supported)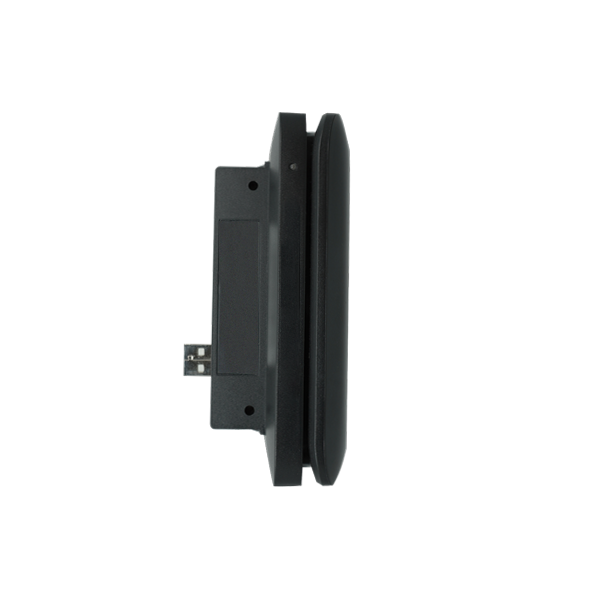 Slim Design
Small compact form factor
| | |
| --- | --- |
| MODEL | DESCRIPTION |
| SKY-15S-EMV | EMV/MSR 2-in-1 Card Reader for SKY Terminals, USB Interface |
Box Details
2"(W) x 5"(L) x 1"(H)
Weight: 0.15 lbs.
Inside the Box
EMV Card Reader
HARDWARE
Enclosure Color
Black
Swipe Speed
4~60 ips (10.1~152.4 cm/sec)
Swipe Direction
Bi-directional
Card Width
0.025 ~0.035 inches
Number of Tracks
2 Track non-encrypted
Support for 3 tracks
COMPATIBILITY
SKY 15-Si
15" Windows All-In-One POS System
SKY 15-SJ
15" Windows All-In-One POS System
COMPATIBILITY
12N-RM-BL
12" Android All-In-One POS System
12N-RM-WH
12" Android All-In-One POS System
EXTERNAL PORTS
Power Supply
5V USB
Power Consumption
0.5W
Interface
Micro USB
Supported Emulation Modes
HID and Keyboard
PACKAGE
Weight
0.15 lbs (0.07 kg)
Give Customers Options with an EMV/MSR Card Reader
Today's shoppers want control over how they pay for their purchases. An EMV/MSR card reader gives them the ability to choose between two of the most popular payment methods – EMV chip cards or magnetic stripe cards.
This 2-in-1 card reader is fast, reliable, and easy to use, making it the perfect addition to any retail business. Plus, it integrates seamlessly with our Windows SKY 15-Si and SKY 15-SJ POS Systems — creating a perfect customer checkout experience.
If you're looking for a card reader that can keep up with the latest trends in payment methods, an EMV/MSR card reader is a perfect choice. Give your customers the options they crave and make sure your business is always ready to accept payments.
Flexibility
Adding an EMV/MSR combo card reader to your point-of-sale system gives customers the ability to choose how they pay.
More Revenue
Never turn away buyers when you can take payment no matter the form. More transactions, more revenue, and increased efficiency.
Smooth Integration
Installing this card reader is easy and it syncs perfectly with your SKY 15-Si or SKY 15-SJ POS system.