The TEAMSable LD230 Customer Display was designed to wow your customers with a full view of their transaction as you ring up items.
The TEAMSable LD230 Customer Display was designed to wow your customers with a full view of their transactions as you ring up items. Beyond its great looks, the simple plug-and-play capability makes attaching this device a breeze.
VFD 2 x 20 in both green and blue
Vacuum Fluorescent
USB Interface
The poles can be adjusted to 3 levels and tilt angles
Supports Windows and Android operating system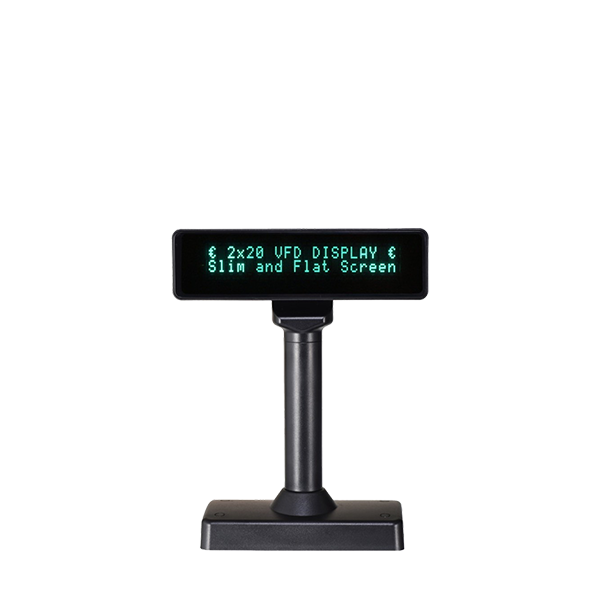 Adjustable Height
(One Pole)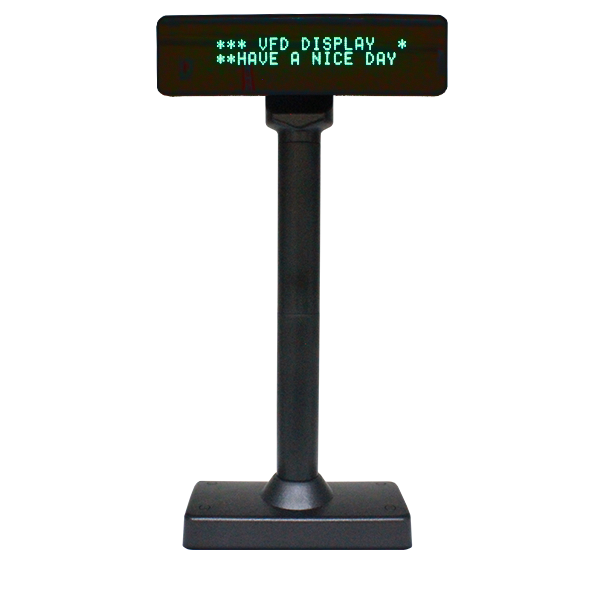 Adjustable Height
(Two Poles)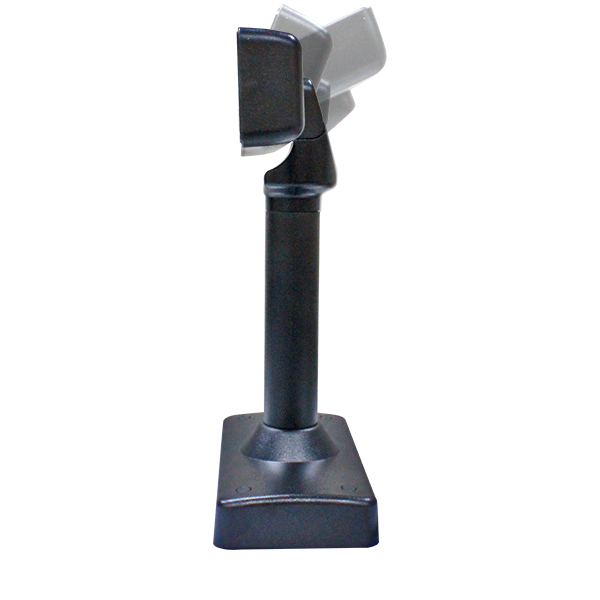 3 Section Adjustable Tilt Angle
| | |
| --- | --- |
| MODEL | DESCRIPTION |
| FD230SU | Standalone 2 lines customer display, USB interface |
Box Details
9.25"(W) x 11.5"(L) x 3"(H)
Weight: 2lb
Inside the Box
Customer Display Screen
Adjustable Stand (2 Poles)
Cable clip
Driver CD
AC Adapter
HARDWARE
Display Method
Vacuum Fluorescent Display
Number of Characters
40 ( 20 columns x 2 lines)
Brightness
700 cd/m2
Character Font
5 (H) x 7 (W) dot matrix
Character Size
5.25 (H) x 8.03 (W) mm
Dot Size
0.85 x 1.05mm
HARDWARE
Viewing Angle
Max. 90°
Horizontal Rotation
Max. 355°
Vertical Rotation
0° ~ 50°
MTBF
178w 4d
Interface
USB
Power Consumption
5 ~ 12 VDC
A Simple Yet Functional Customer Display
You don't need big screens and a lot of bells and whistles to create a memorable customer experience.
With our 2 x 20 customer-facing display, you can share the right information to keep your guests informed and improve your operations. Customize the content to show order totals, wait times, or even promotional messages.
This is the perfect POS solution for convenience stores, liquor stores, corner shops, and other small businesses. And with a small footprint, it can fit even the tightest of countertops.
The Perfect Size
At just 9.5″ wide, the FD230SU will fit perfectly in any space — keeping customers informed and countertops clear for business.
Easily Visible Content
A bright, white backlight ensures that your content is easy to see, even in low-light conditions.
Adjustable Height
You can set the FD230SU at the perfect angle for visibility with its adjustable telescoping stand.